Ian O'Donnell
Ian O'Donnell, Irish Bard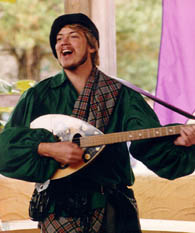 Ian O'Donnell is a singer, entertainer and musician in the tradition of the Bards of old, traveling and performing in Irish Pubs, Festivals and Renaissance Faires around the U.S. and in Europe.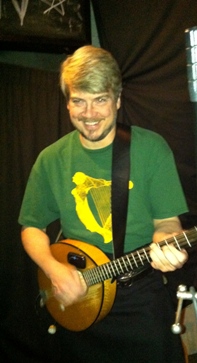 Ian performs traditional Irish/Celtic folk music as well as original music in a similar vein. &nbsp He is known for fun, upbeat shows that are loaded with excitement, laughter and great music! &nbsp (Don't forget the 3 magic words: "Audience... Participation... Tune!")

If you have met Ian, you may have seen him performing at one of these Renaissance Fairs in the US: Arizona, Bristol, Carolina, Castle, Colorado, East Point, Kansas City, King's Bridge, Maryland, Ohio, Scarborough or Tennessee. &nbsp You may also have seen him leading the Pub Sing or Opening/Closing Gate Shows at either the Tennessee Renaissance Fair or the Castle Renaissance Fair in Muskogee, Oklahoma. &nbsp He was the Music Coordinator for both of these Faires.

Ian was also part of a musical group called The Mariners, specializing in songs of the sea and rollicking good times - for the audience as well as themselves! &nbsp If you've been to the Pirates in Paradise festival in the Florida Keys, you may have seen them there, or you may have caught them as featured performers for Pirates Weekend at the Kansas City Renaissance Fair. &nbsp Whenever they're around, be ready for a great time, and... keep an eye on your wives and daughters! :)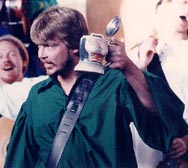 If the Renaissance Fair thing is not your thing (or at least not yet!) then you may have met Ian in a pub somewhere - either singing or having a pint - or both! &nbsp Ian has performed at a number of pubs in the U.S. and in Europe, including: (in the Atlanta, Georgia area) County Cork, Emerald Isle, Irish Bred, Limerick Junction, McDuff's & O'Shaughnessy's; and, McGuire's Irish Pub (Pensacola, Florida), O'Flaherty's Irish Channel Pub (New Orleans, Louisiana), The Buccaneer (Marathon Key, Florida), and the Irish Rover Pub (Hamburg, Germany). &nbsp He has also been a featured performer at the Gwinnett History Museum, the Atlanta Celtic Festival and the North Georgia Celtic Festival.