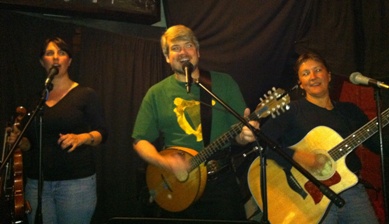 'Toucan Dubh' (pronounced 'two-can-dew') are a musical group performing Irish / Celtic and modern music, based in the Atlanta, Georgia area. &nbsp 'Dubh' is a Gaelic word meaning 'black' or 'dark'. &nbsp Birds of black hue are prominent in myth and legend, bringing portents, wisdom, advice & the like, and are highly regarded in Celtic culture as well as others. &nbsp The toucan is a bird representing the fun, whimsical side of Irish and Celtic music that this group brings to their performances. &nbsp The 'Toucan Dubh', this imaginary black toucan, blends the traditional, the mystical, and the delightful together into one. &nbsp The perfect symbol for this group!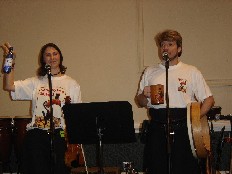 Toucan Dubh is made up of Julia Campbell, Ian O'Donnell and Linda Hoopes. &nbsp Each talented musicians in their own right, Ian, Julia & Linda team up to bring a zeal and flavor to their performances that will leave you wanting more. &nbsp Julia is a talented fiddler and vocalist of Scots-Irish heritage with a strong tune repertoire. &nbsp Ian O'Donnell is also a singer, who plays several instruments (not all at the same time :) ), and is known for fun, upbeat shows with audience involvement. &nbsp Linda's musical heritage and zeal for anything Celtic combine to give her an excitement that would make the Energizer Bunny jealous.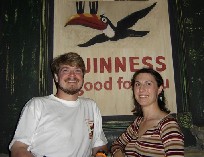 Ian has performed at numerous Irish Pubs and music & renaissance festivals from Arizona to Bristol, from Colorado to Kansas City, to the Florida Keys, in the US and Europe, and was a member of the 'seafaring' band, The Mariners. &nbsp Julia has been active in the Irish music community individually, as well as with The Border Collies, Banish Misfortune and Póg. &nbsp Together, these performers complement each other well musically and blend their individual spirits & talents into an experience you won't want to miss!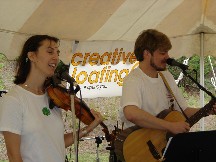 Together and individually, Toucan Dubh are seasoned and professional entertainers, having performed for a variety of venues and audiences - music festivals, pubs, concerts, renaissance faires, collegiate and private parties - and would love to perform for you.

For booking & schedule information, email us at: &nbsp 'Band [at] ToucanDubh [dot] com' - or - Click Here to jump to our automated Contact page!



Sláinte!